This week on
Beyond The Edge Radio
, Eric & Lon welcome
Alison McDermott
of
FireBurnDoctor.com
, a free humanitarian service for burn injuries using remote healing and a profound technology that provokes the body to fix itself...in minutes.
The
FireBurnDoctor Team
are a "grassroots" group of professional volunteers. Consistently in over 500+ cases from 42 US states, 32 countries worldwide, people are reporting the same results through calling the FireBurnDoctor. Pain is gone in minutes, the blisters and red marks disappear in hours and in severe cases, just days! No cost, no "product", no placebo, no risk and no scars. Results the medical, scientific and alternative communities cannot produce. This is the only work of it`s kind in the world, producing physical proof under medical, scientific and media scrutiny.
Featured on
Coast to Coast AM, Rense, Erskinne
and many other shows, the word is spreading. We were recently featured on
Darkness Radio
, through which we received 7 successful cases already.
"The hope is to come on your show and share with your listeners how they can use for free this precious and unique technology in the event of any severity of burn injury. We want to reach 'a million Mothers by Monday' - every Monday, until the needless suffering, disfigurement and deaths caused by burn injuries are eradicated worldwide."
- Alison McDermott
Join Eric Altman and Lon Strickler each Sunday at 8 PM ET as we go
Beyond the Edge!
Call toll free 1-877-677-2858 during the live broadcast

Go to our Facebook page at Beyond the Edge - Facebook
**********

This week...win an authentic Liv Tyler signed 'Lord of the Rings' (Arwen) photo!
Compliments of Strickler's Celebrity Autographs & Gifts
Distant Healing: A Complete Guide
Theta Healing: Introducing an Extraordinary Energy Healing Modality
Forward From the Mind: Distant Healing, Bilocation, Medical Intuition & Prayer in a Quantum World
Spirit Rescue International™
Providing no-cost professional spiritual help, personal support and guidance
Take the first step towards genuine peace of mind
---------------
Sign up for the
Spirit Rescue International Newsletter
The Spirit Rescue International™ Haunted Help Forum
Discussion of paranormal and spiritual phenomena,
including peer support for those with questions or concerns

*Join Our Group On Facebook*
Join Eric Altman and Lon Strickler
*LIVE*
each Sunday at 8 PM ET as we go
Beyond the Edge!
--> Buy official 'Beyond the Edge Radio' gear <--
ANOMALIST BOOKS
Works on maverick science, unexplained mysteries, unorthodox theories, strange talents, and unexpected discoveries. Please check out their excellent and diverse catalog
"The latest news from beyond the mainstream"
Join Ben & Aaron for their weekly podcasts!
Check out Mysterious Universe Plus+ all access format!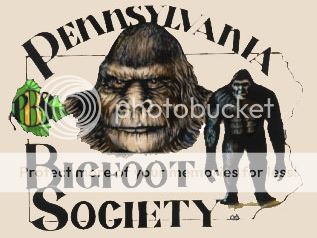 Click to submit a sighting report or encounter
Have you been looking for a great gift?
Free shipping - Bonded dealer - PCI certified
Labels: Beyond the Edge Radio, remote healing
Have you had a close encounter or witnessed something unusual? Send us an email